Welcome to
Woodie's Cottage
Cootamundra

About Us
In the Heart of Rural NSW
Located in the centre of Cootamundra, Woodie's Cottage is a 4-star, fully furnished, self-contained, four bedroom house that accommodates up to nine people. Regular visitors to Cootamundra, Dennis and Ann Blewett, have bought "Woodies Accomodation" in May 2010. They took over the reigns from popular couple Dot and Jack Woodman. Dennis and Ann have always enjoyed the hospitality of Cootamundra, making many friends here over the years. Woodies had been their favourite place to stay and they decided to keep up the Woodies tradition. Both Dennis and Ann love the country life. They're enthusiastic ambassadors for 'Coota' and love encouraging others to come and stay in their beautiful town.
Discover
Accommodation
Woodie's Cottage is a fully furnished, self-contained, four bedroom house and accommodates up to nine people.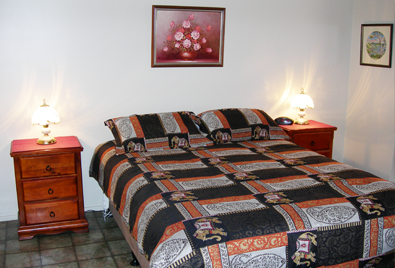 ROOM 1
Queen bed & Ensuite
This double room has it's own ensuite and it's bright and sunny.
ROOM 2
2 Single beds
This room contains two single beds.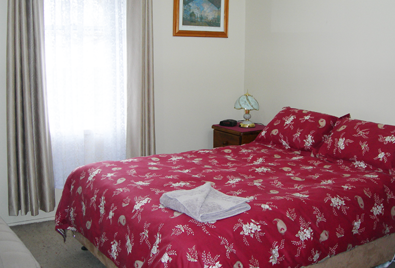 ROOM 3
Queen bed
and single bed
This room has a double bed and a single bed and sleeps 3 guests.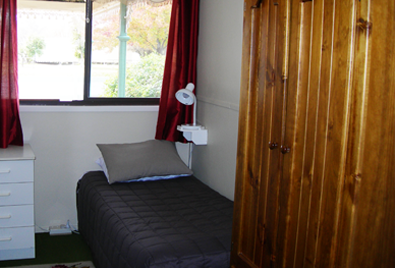 ROOM 4
2 Single beds
This room contains two single beds.
"Thank you for lending us your beautiful home with everything we needed so thoughtfully provided. We had a great family holiday!"
The Levi Family
Foxtel
Big on variety. Big on quality. Foxtel gives you more of the TV shows you love, more often.
BBQ
Enjoy the use of a gas barbeque connected to house gas for your laid back dine-in nights in the outside entertainment area.
Linen
Linen and towels are provided so you can pack light.
DVD & Stereo
Kick back with some old favourites or entertain the kids while you get the bbq on or tune into the local news.
Microwave
Reheat last night's pizza or pasta. Or opt for quick meals.
Ensuite & Separate bath/toilet
Ideal for families or big groups
Gas/Heat & Aircon
Comfortable, no matter what time of the year you visit.
Washing machine
Ideal if you're planning a longer stay or have kids.
Electric blankets
For a toasty turn in on cold evenings.
what you need to know
Basic information



Fees
From  $150/night – $450/night

Checkin & Checkout
Check in is at 2pm and check out at 10am.
Pets welcome upon arrangement
If you're like us, you love your pets and you might struggle to find holiday accommodation where they are welcome too. We allow pets upon arrangement. Please contact us if you'd like to bring your furry kids.
Cancellation Policy
Full payment is excepted 10 days before check in.
R.I.P Robbie
30-09-2001 to 09-01-2012
Robbie was a beautiful long haired Chihuahua. He was a little guy with a huge heart and LOVED by all at Coota. Sadly missed and forever loved.
Ann & Dennis
Have a Question?
Talk to the Host
Information
Location & Nearby Attractions
Not only does Cootamundra offer it's visitors the warm and friendly hospitality of it's residents, but it has a wealth of history (Don Bradman was born here after all) and many, many interesting and worthwhile attractions.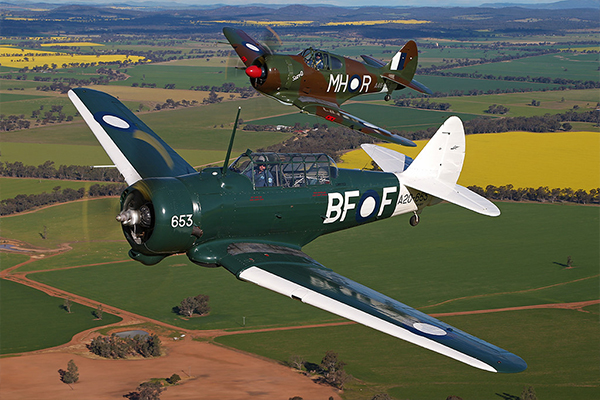 Temora Aviation Museum
The Temora Aviation Museum encourages visitors tobe inspired through its collection of aircraft to remember the efforts of the men and women who flew and supported them during times of conflict.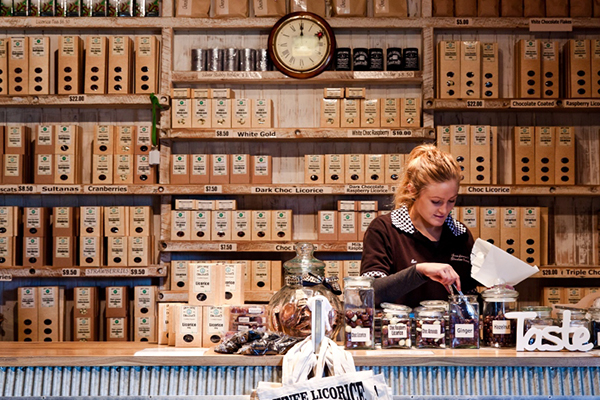 Junee Licorice and Chocolate Factory
The Factory produces a rapidly growing range of innovative, certified organic confectioneries increasingly found in shops around Australia and overseas.
Restaurants
Sutton Street Store
Casual ·
Good for kids
·
(02) 6942 1436
And many more…
We highly recommend Woodie's. We enjoyed the quaintness but also the supportive amenities that allowed us to be together in an atmosphere of celebration. We'd love to come back and celebrate together again.
Great accommodation in a lovely town. Thank you.
Rad house. Thanks for the comfortable stay.
Thank you for a lovely place to stay. It has been a welcoming home to spend our time in.
Fantastic place to stay and everything you could possibly want provided. Accommodated our whole family and our grand daughter who was very busy checking out the cupboards! Would definitely book again. And Ann and Dennis so lovely.
Thank you Ann & Den for a lovely stay at Woodie's. Mum was able to have all her extended family visit her in comfort, and we even hosted a morning tea – the rellies arrived with everything. It was a real "home away from home" and we look forward to the next time.
I would love to live here. It is that awesome!
Great location for bridal party team over our wedding weekend! Has everything needed, especially loved the outdoor area. Thank you for having us. 🙂
We'd love to welcome you at
Woodie's Cottage
Enquire about availability for your stay.
56 MacKay St Cootamundra, NSW, 2590